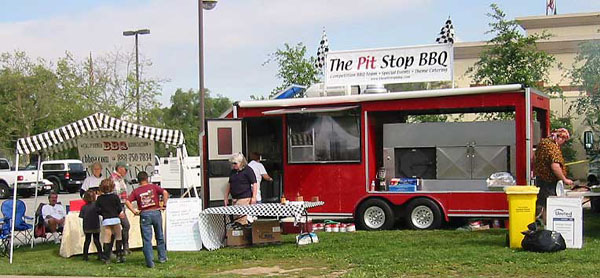 Vending at the Autry: We donated our time and equipment to pair up with the California Barbecue Association to raise $4,200.00 for M.E.N.D.—A children's charity that gives underpriveledged children school supplies. At this event we sold 750 portions as either sandwiches or plates. The plates included a choice of Pulled Pork or Beef Brisket Sandwiches with BBQ Beans and Coleslaw. For those with less hearty appetites, we sold sandwiches only, as well.
If you entered our site on this page, don't close the window. Instead use the links below.
Home • Catering • Theme Catering • Special Events • Cooking Classes • Catering Menus
Fundraising • Client Reviews • About Us • Contact Us • Policies
© 2005-2019 The Pit Stop BBQ, LLC. All Rights Reserved.