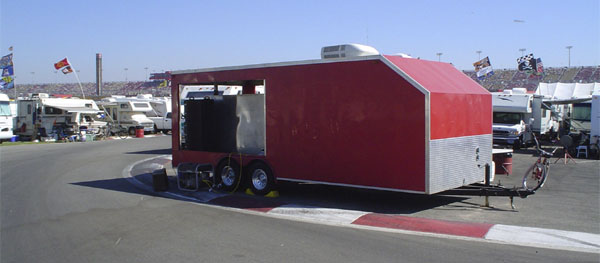 Catering for the Safety Crew at California Speedway was a lot of fun and quite an honor. We fed over 450 Safety Safari members of Fire Fighters and First Aide Personnel that worked the track in case of a crash at the NASCAR NEXTEL Cup Series 500-mile Labor Day weekend's races.


If you entered our site on this page, don't close the window. Instead use the links below.

Home • Catering • Theme Catering • Special Events • Cooking Classes • Catering Menus
Fundraising • Client Reviews • About Us • Contact Us • Policies

© 2005-2019 The Pit Stop BBQ, LLC. All Rights Reserved.