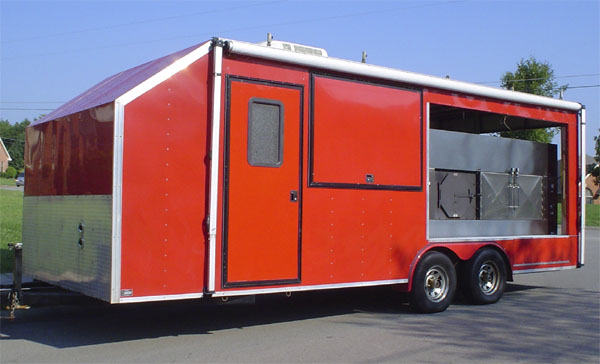 Our Ole Hickory Pit provides us with 60 square feet of rotisserie cooking space: Ideal for both BBQ'd items and non-BBQ'd dishes. The rotisserie provides us convection-type of heat using wood only, propane only or wood and propane for even cooking and constant temperatures. In front of the Ole Hickory Pit is a 12 by 8 foot kitchen with all the amenities any chef would want: Stainless steel walls and floor, a TurboAir 49 cubic foot refrigeration system, 4-compartment steam table, custom built 3-compartment stainless steel sinks, separate hand washing sink, and more.


If you entered our site on this page, don't close the window. Instead use the links below.

Home • Catering • Theme Catering • Special Events • Cooking Classes • Catering Menus
Fundraising • Client Reviews • About Us • Contact Us • Policies

© 2005-2019 The Pit Stop BBQ, LLC. All Rights Reserved.